You might have seen Linux OS like Ubuntu, Backtrack, Linux Mint, etc. boots live from the USB drive itself, but today we are here with a guide to boot Windows 10 live. Many of us don't even know that Windows 10 is portable. You heard it right it's possible, you can make Windows 10 run from a pen drive on any PC virtually and without actually installing the full operating system on that PC and I know you must not have tried this till yet.
Requirements
A working USB drive to install Windows 10
Fully Functioning PC
Working internet connection for downloading required files
Steps to make Windows 10 live boot drive
Step 1. Firstly you need to download and install this WintoUSB tool from here, this tool will allow you to install the IOS file of Windows 10 in a USB drive.
Step 2. As download finishes, open and install the WintoUSB tool on your PC.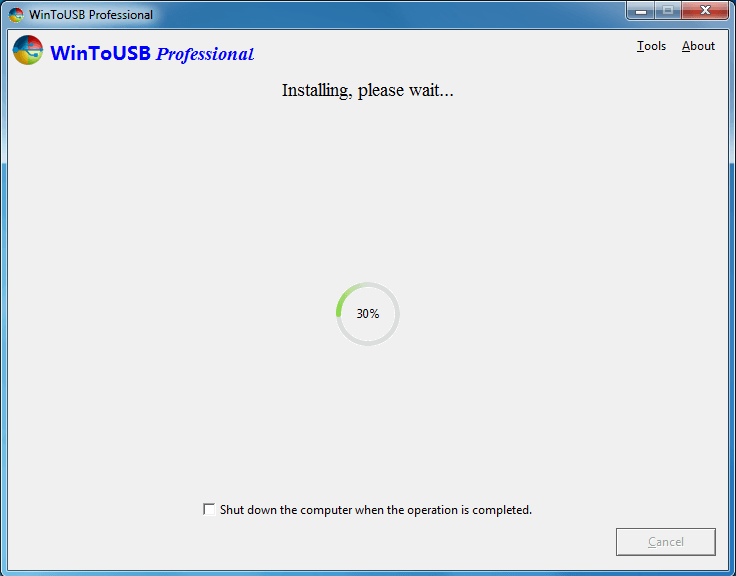 Step 3. Now you need is the ISO file of the Windows 10 that you are going to boot and you can download the file from here.
Step 4. Now open the WintoUSB tool that we have installed and select the ISO file that we just downloaded.
Step 5. Now we have already selected the ISO file we now just need to click on next and select the USB disk on which you are going to install the ISO file.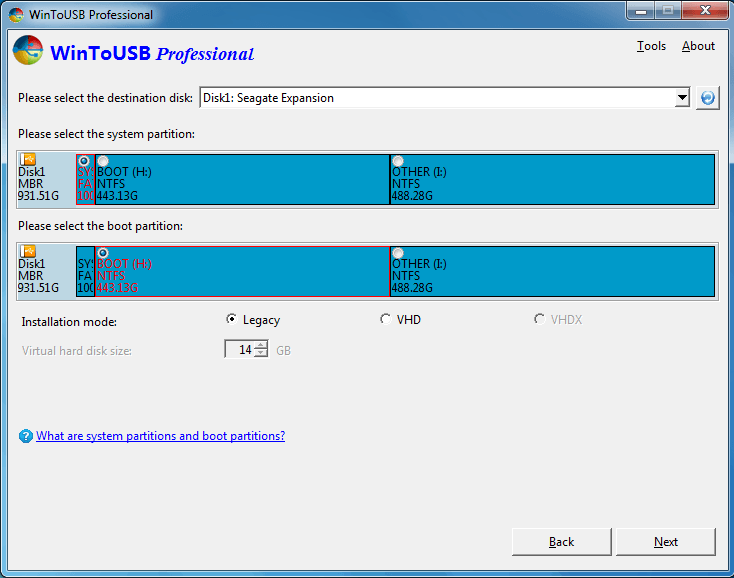 Step 6. The installation process will start. This will take some time to complete be patient and let the process complete. This is it, now we have portable Windows installed on Pendrive. We can take it anywhere and run Windows 10 just by inserting the Pendrive in a PC.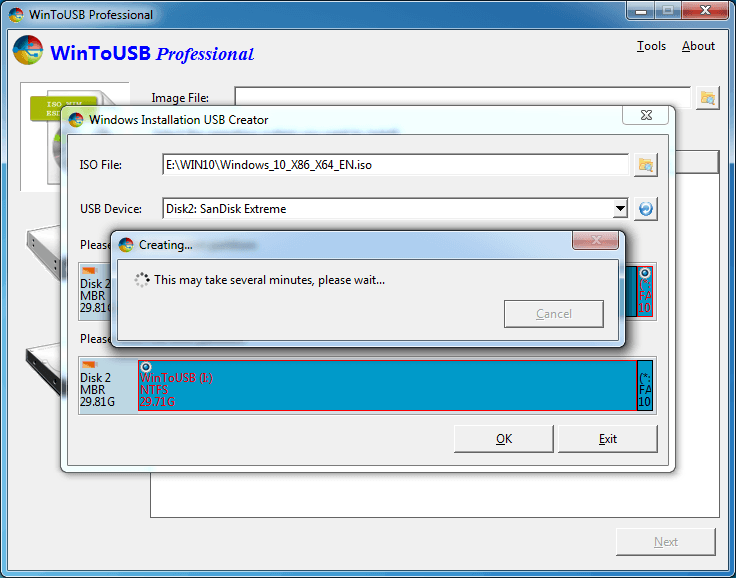 Lastly, to boot from the Pendrive you just need to do is shut down the PC and again Start it. As soon as the PC starts press F12 or F8 depending upon the PC you are using and select the booting drive to the Name of the Pendrive and boom, you just live booted the Windows 10 from a USB drive.
Above we described the method to live boot Windows from a USB drive. By using this method you can live boot any version of windows the process is the same, the only difference is that you need to select the ISO of the version you like to live boot.
Try this out. If you have any problems doing this or have any questions feel free to ask on the comments.