After Google, It was the time for Apple to showcase its future to the world. In a recently held WWDC at San Jose Convention Center Apple just showcased its latest innovation. Developer Conference is generally a major event for Apple. This time Apple announced  Major software upgrades, new mac pro, Siri home, and many more surprise announcements were made out of the box. In case you missed out Apple WWDC 2017 keynote. I got you back covered with all the major announcements here. Here is some biggest announcement:
1. iMac Pro
Thinking of Apple product? The first thing that appears in Mind is "Class".The new iMac Pro is definitely power-packed with seventh-generation Intel Core i5 and i7 processors. Improved Retina displays, graphics boosts, Kaby Lake processors, and USB-C are some good upgrades o the New device. The 27-inch iMac with Retina 5K display is loaded with up to 8GB of dedicated VRAM. They will support the graphics for VR. This computer is definitely the future and resembles supercomputers. The iMac Pro can have processors up to 22 teraflops, memory up to 128 gigs and 4 TB of storage is amazing
2. macOS High Sierra: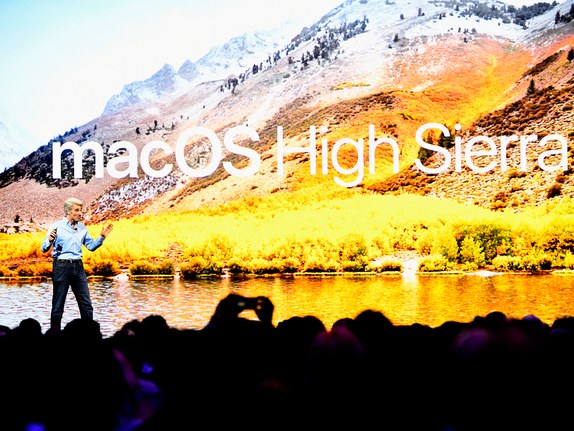 Latest macOS named High Sierra definitely bring all the power to your computer. It comes with the update to Safari which now runs almost 80% faster and blocks auto-playing videos and cross-site tracking data. With macOS High Sierra, Company is claiming to introduce the Apple File System to Mac, with an advanced architecture that brings a new level of security and responsiveness. The second version of Metal built-in macOS not only increases the power of GPU but also improves the visual experience, with adding new possibilities of Virtual Reality and machine learning. There are so many new features like expanded sidebar, new photo editing tools like curves, Intelligent Tracking Prevention, and much more. This OS is now only available in beta version for developers, the full version will be available in this fall
3. Apple homepod: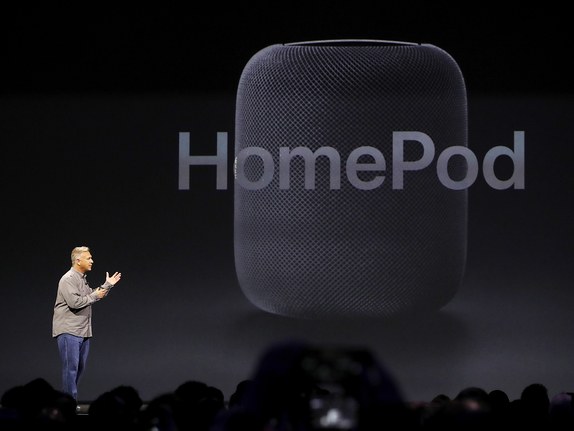 Ever heard of Amazon Echo or Google home? Brace yourself with their competitor in the market, Apple Homepod. Artificial Intelligence is definitely something new that Apple embraces with its new product. All controlled with Siri, This device is certainly taking intelligence to a new level. The HomePod can automatically detect its surroundings, adjusting its output to sound good no matter where it is. Apple also writes "HomePod isn't just great at playing your music. It also helps with everyday household questions and tasks. And it's a hub for controlling your smart home accessories — from a single light bulb to the whole house — with the power of your voice.''It comes in 2 colors White and Black and is priced at $349.
4. iOS 11
New version of iOS seems pretty good with improved features like updated Siri. A new file app bringing all your files together makes you easy for searching and organizing your files faster. Better low light photo capturing performance and live photo editing are some improvements in the photography section. iOS 11 will certainly increase the performance of your phone this coming fall. With new iOS, there comes the newly revamped app store. The company writes "The App Store has been redesigned from the ground up to help you discover new apps and games you can't live without. You'll see daily stories by experts, a dedicated Games tab, lists for all kinds of apps, and much more. It's the biggest thing to come to the App Store since apps."
5. iPad Pro: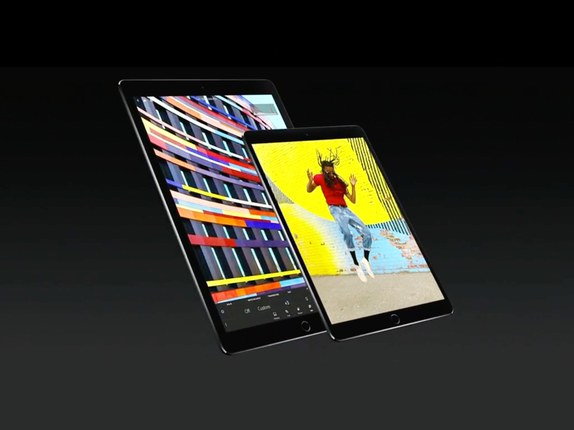 All new 10.5-inch iPad Pro with redesigned retina display and iOS 11 seems amazing and power-packed.The company also claims it to have the most advanced display on the planet. Apple says the new iPad Pro is the fastest iPad ever. It has a six-core A10X Fusion processor which is apparently 500 times more powerful than the original iPad.Just like iPhone 7, It has 12 MP rear cameras and 7 MP front-facing cameras. With the battery life of 10 hrs, it definitely disappoints us …The 10.5-inch iPad Pro will be available at $649. The device will be available this fall.
In WWDC 2017 Apple also announced some other major things. Apple tv now also with Amazon, Apple watches are some new inclusion of latest technology in Apple's box. Apple also ramped up the intelligence of Siri. It can now translate your sentence into 5 languages. There were many surprises for global consumers in Apple's Worldwide Developer Conference and Apple is definitely not holding back, giving a tough time for its competitors.