Now you can change the IMEI number of any android using the cool tweak on Xposed Installer. You can fake your device identity and you can use this in a very cool way of faking some recharge apps to get the bonus.
IMEI number of every mobile device is its identity to recognize that network on the cellular network and this identity is by default set by the maker of that device. You can't change this IMEI number to detect over the mobile network, but you can change this on your device for a temporary time. And this fakes your device identity, and you can use this in a very cool way of faking some recharge apps to get the bonus. You can also change the IMEI number to its default also. So have a look at the complete guide discussed below to proceed.
The method is quite simple and just need a rooted Android device that will allow an Xposed installer to run on a device. And after having the Xposed installer, you will be using an Xposed module app to change the IMEI number of your android. For this follow the guide below.
Disclaimer: Please follow this guide at your own risk. geekynepal will not be liable if your device gets damaged or bricked during the process.
This guide is only for educational purpose. Do it at your own risk.
Steps To Change IMEI Number of Your Android:
Step 1. First of all, you need a rooted Android as an Xposed installer can only be installed on a rooted Android, so Root your android to proceed.
Step 2. After rooting your Android device you have to install the Xposed installer on your Android, and that's quite the lengthy process and for that, you can proceed with our Guide to Install Xposed Installer On Android.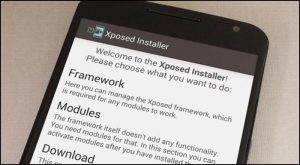 Step 3. Now you need to take a backup of your actual IMEI number because when you will be proceeding with this method this will be changing system files and for safety, you must have the backup of your IMEI number.
Now download and install the app XPOSED IMEI Changer the app that will allow you to change the IMEI number of your android.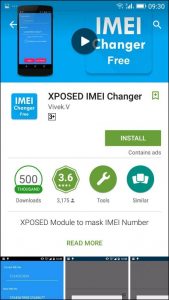 Step 5. Now enable the app XPOSED IMEI Changer in the Xposed installer.
Step 6. Now launch the app and you will see the IMEI screen changer option where you will have an IMEI changer field, there type any of your desired IMEI numbers that you want to assign to your device.
Now just click on the Apply option there and the app will assign that IMEI number to your device. That's it! You can now check your IMEI number that will be the same as you assigned through the app and you can now perform lots of cool tricks with this.