Xiaomi, one of the world-renowned Chinese Smartphone brand is surely one of the most loved brands in Nepal in a very short span of time. With a wide range of product like: speakers, smartphones, power bank in Nepali market, Xiaomi Nepal yet introduces us to its newest member Mi 4K Action Camera. This product is specially designed for those who love traveling and adventure.
Now let's talk about the camera itself. The device is small and portable which allows you to bring it with you everywhere and almost does have similar features as GoPro Camera but at an affordable price tag. The weight of this small gadget is only 99g, and the dimensions are 71.5×42.7×29.5 mm. The device has a Sony IMX317 sensor, that can also shoot stills in native resolution along with the 4K video. The lens has a 145 degree wide viewing angle, f2.8 aperture, 3.2mm focal length which will provide you with a high-quality picture without any distortions. The camera has a 2.4-inch touchscreen with a resolution of  960 x 480 pixels which allows you to watch a preview of your future photo and configure settings. With 9 mode of shooting options like : Slow-motion, Usual video recording,  Time-lapse photo and video, Burst (you can set up 30fpm),  Loop recording (can be used as a car video recorder), Timer mode and Video + photo (make a photo in a certain interval of time, while you recording the video). It also helps you save the video in the RAW format which later can be used in editing videos without any loss in quality.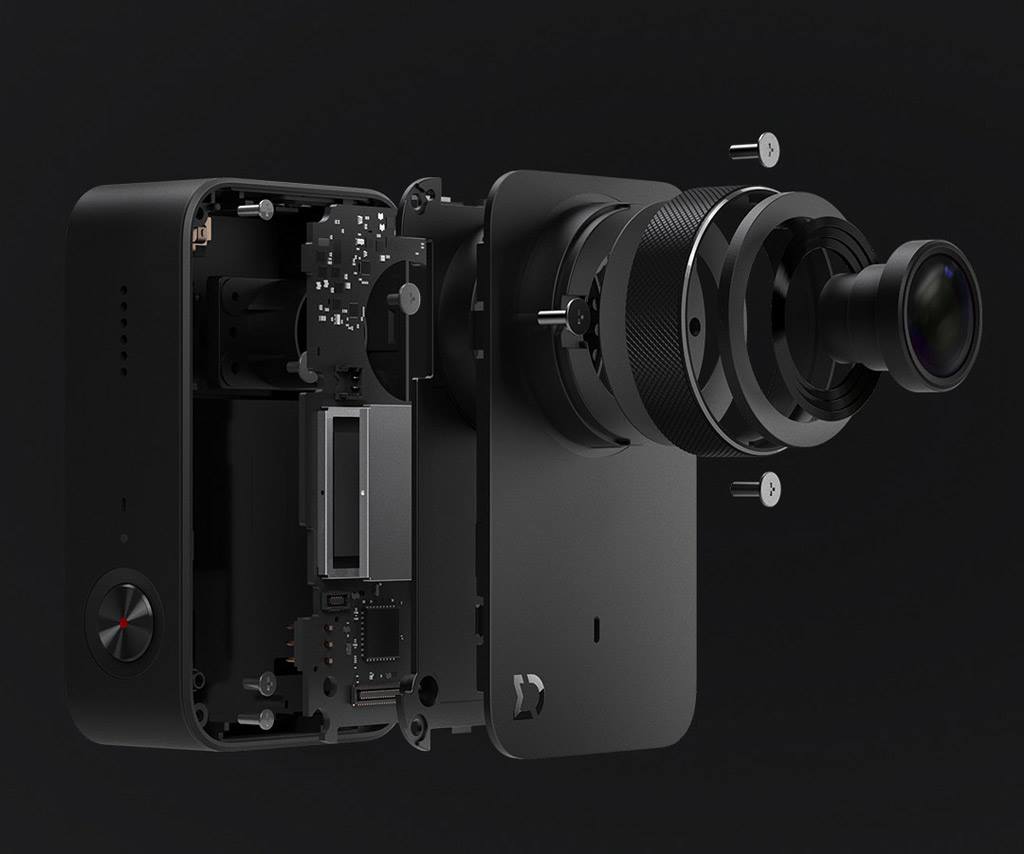 The  Xiaomi MiJia 4K action camera has a  1,450 mAh battery which allows you to shoot for almost 2 hours without charging. Ambarella A12S75 processor with 28-nm process technology that allows minimizing power consumption while maximizing the performance of the camera. You can easily connect your camera to your smartphone with a special application. The camera has Wi-Fi (2.4MBps) and Bluetooth 4.1 as a connectivity option. The device is priced at 24,999/- and can be purchased from Mi showroom or from Xiaomi Nepal Official Website.
Xiaomi MiJia 4K action camera specs:
Display: 2.4-inch touchscreen (960 x 480 pixels)
Processor: Ambarella A12S75 processor with 28-nm process technology
Battery: 1450 mAh
connectivity: Wi-Fi (2.4MBps) and Bluetooth 4.1
lens: Sony IMX317
Dimension: 71.5×42.7×29.5 mm
Weight: 99 g
6-axis EIS
145-degree wide-angle  viewing lens
4K / 30 frames, 720P / 200fps,1080p/100fps, supports RAW image