Ncell recently launched a 4G service 3 weeks ago in Kathmandu valley, Banepa, Dhulikhel, and Nagarkot. It will be soon be expanded in Pokhara and Damauli on July 1 and to other cities very soon. To use Ncell 4G, a customer must have a 4G SIM (called USIM). Customers can dial *324# to know if their SIM is 4G compatible or not. If someone does not have 4G SIM, they can visit their nearest Ncell Centre with the SIM owner's original citizenship card and upgrade their SIM for FREE. Customers having Ncell 4G Compatible SIM can dial *324# and get 30 days of free music streaming via the Yonder Music app. Yonder Music app can be downloaded from app stores of Apple and Google. You can know more about it in our previous Article about Ncell 4G. I recently tested Ncell 4G for a week via my, Xiaomi Redmi Note 4SD around different places in the valley and especially near Gongabu and Thapathali area. So, for now, let's see How strong Ncell 4G stands against its biggest competitor NT and see if it can live up to the advertisements hype.
I used different apps like the Ookla speed test, Netflix fast, Sensorly app for checking the speed in the different locations. The result I found was quite similar in every place. The download speed was around 20-30 Mbps whereas upload speed was below 10 Mbps. In some places actually, the download and upload speed both were below 5Mbps. This may be due to poor connectivity. Talking about the coverage I'm really unsatisfied that the network quality is not consistent around various places across the valley. You can check the differences in speed test's screenshots photos. Ncell doesn't support VoLTE (Voice over Long-Term Evolution) which is a High-speed wireless communication for Mobile Phones and Data terminals. When we asked Ncell about the support of VoLTE in Ncell 4G Network. Ncell says "Yes it Does, If we add one feature (IMS) in our system but it is very costly and most of our operator used to fall back feature instead of installing or acquiring hardware. IMS enabled the customer to make calls via VoLTE(Voice over LTE)". They will Definitely Let us know If VoLTE service will be available.
Download:
Talking about the download speed in papers Ncell officially claims it is 37 Mbps to 10Mbps. Which is not false actually. I used it to download videos, songs, photos from different platforms like Utorrent, Tubemate, Viber, and directly via the web. I wasn't disappointed with the result except sometimes. Its speed in Tubemate which is actually video downloading platform is around 15-20Mbps While on torrent the download speed is disappointing around 1 Mbps only. Yeah But who cares, I 'm not going to use torrent either way in Ncell 4G always. Are you??. Normal speed was observed during downloading songs and other documents which were fine in the range of 6-13 Mbps. In some places, I found a really weak network where even downloading speed was very less. Talking about downloading songs from the Yonder Music app in Ncell 4G. There are 2 words "It's Awesome". If You haven't tried the Yonder Music app till now. You gotta download it now.
Upload:
Upload speed is also up to the mark. I was quite satisfied uploading photos on Twitter /Instagram where photos were uploaded in a blink of an eye. I also Uploaded 30Mb video In google drive. It took almost 4.6 seconds. Yeah Here comes the issue of coverage again. In places You will not get the speed you're promised.
Social Media Experience:
Yeah, I loved Using Twitter and Youtube, especially over Ncell 4G network. Twitter experience is really amazing. While In youtube FHD videos ran Without any Hiccups or Buffering. But Will I always Use Youtube over Ncell 4G regularly? The answer is "NO". Ncell is definitely one of the expensive networks. Facebook was also amazing But loading time sometimes upsets you in some places. So Ncell First must assure that network coverage and consistency around the valley are maintained well. Using Facebook otherwise In the 4G network is quite amazing and good. Loading time on Instagram is fast and video loading time is also good on both Facebook and Instagram. This seems Normal for me As I Was Using NTC 4G and I found No difference though using Social media. Except for Twitter and Youtube where Ncell Edge above NTC 4G in my opinion.
Yonder Music: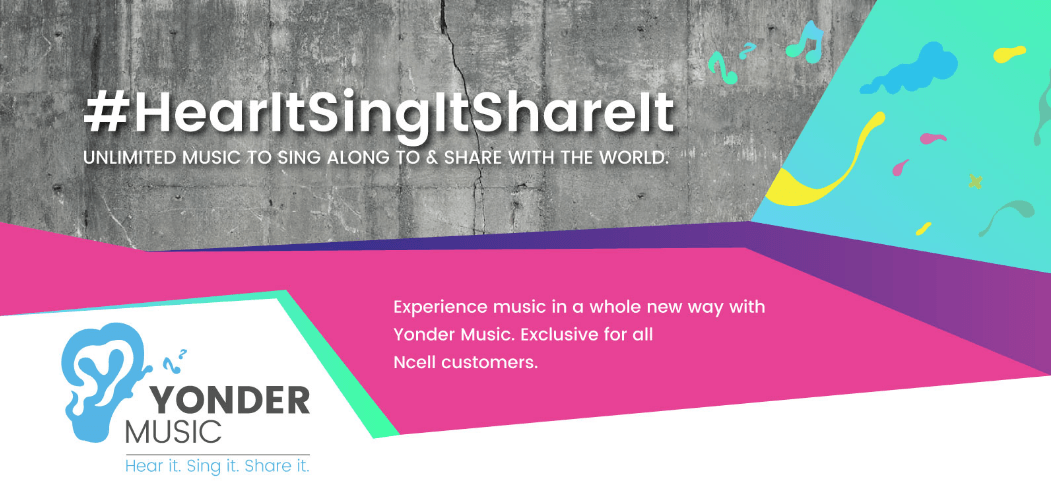 Ncell has brought Yonder Music Nepal which works as a music player where you can download songs from Data as well as an online streaming service which lets you listen to music for free. But Is this app Really Good ?? Maybe not in comparison with other apps Like Saavn/Gaana. But it is Good Equally with 20 Million Songs. These apps consist of large No. of songs of different artists and languages. The one great feature of the app that I loved the most is Snap Karaoke. Who doesn't loves singing in the Bathroom or when you are alone. So if you think you have a singer within you. I definitely ask you to try Karaoke in the Yonder Music app. There is a separate collection of songs over separate category Karaoke. Here you can record live while singing in Music and with lyrics. You can also share your snaps via Social Media. Your Performed songs are saved in the app.
In this App, You can also Download your Favorite song and Create your Playlist. I was surprised looking at the rate Songs were downloaded here, It's super fast. While on Mobile Data, excessive use of Data while listening and downloading songs in this app makes a bad impression though. The yonder Music app will only be available within Ncell Network after one month, Which is certainly not that good news. Still, Yonder App can be improvised a lot better and Hope choice of Audio Quality option be available soon here which is now Unavailable.
You can download it here: Yonder Music -Google Play
                                      Yonder Music-App Store
Final Verdict: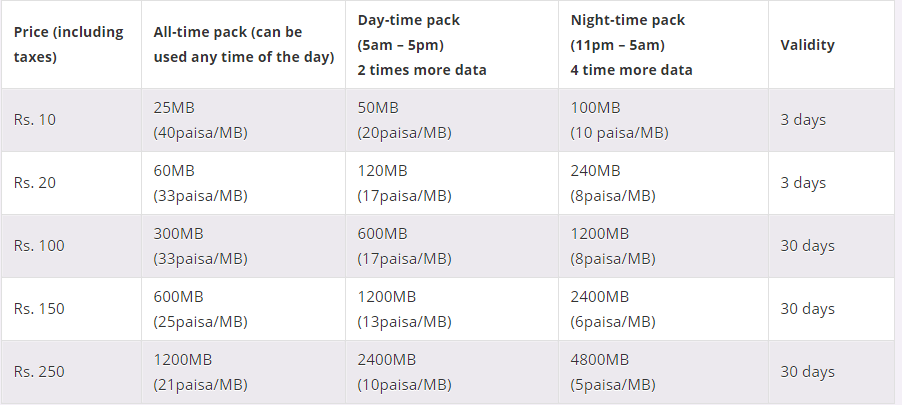 None of us are unknown from Fact that Ncell if not most expensive, still is Expensive. The data used here is Quite rocking Just as the speed of 4G. Data Usage using Facebook, twitter is Normal. But while Using Instagram and Youtube You will definitely think twice. Ncell has certainly worked on its Data packs and Tried to bring the best volume of Data at an affordable cost. But I still think Ncell should Work More on its Data packs. All the users including me   Would Love unlimited data packs for using Social Media. Ncell 4G is fast and Definitely giving a tough time for NTC. Despite Reaching a Half million 4G user landmark for NTC, Ncell and NTC both are now competing with each other in terms of 4G service and users. Ncell 4G is surely your cup of tea if you love the super-fast internet.