All new Samsung Galaxy S9 and S9 Plus have just launched at Mobile World Congress on Barcelona. Though this device is a flagship it doesn't look a lot different from the previous year Galaxy S8 and S8 Plus. Most of the improvement made on this device appears to be incremental. And that's not a bad thing.
As we have seen a bunch of leaks of the Spec and design of the phone, there is not much left that is new. Galaxy S9 and S9 Plus bring a lot of new features that directly compare with Apple's new iPhone X such as the Dual Camera, AR emoji, and a much higher price tag. The main change comes under the Imaging department on which we will come later. The Qualcomm Snapdragon 845, 64GB of onboard storage, Micro SD Card Slot, Wireless Charging, etc. comes standard on both the models.
Samsung Galaxy S9 Plus comes with a larger 6.2-inch screen whereas the smaller S9 comes with the 5.8-inch screen which Samsung calls it "Infinity Display" and 3000mAh and 3500mAh battery respectively. Android Oreo comes out of the box. They have included a new speaker system with Dolby Atmos support with are Stereo now the Ear-Piece also works as a loud-speaker. The 3.5mm headphone jacks manage to fit in, apart from that Samsung has also repositioned the fingerprint reader which is more reachable and easy to use.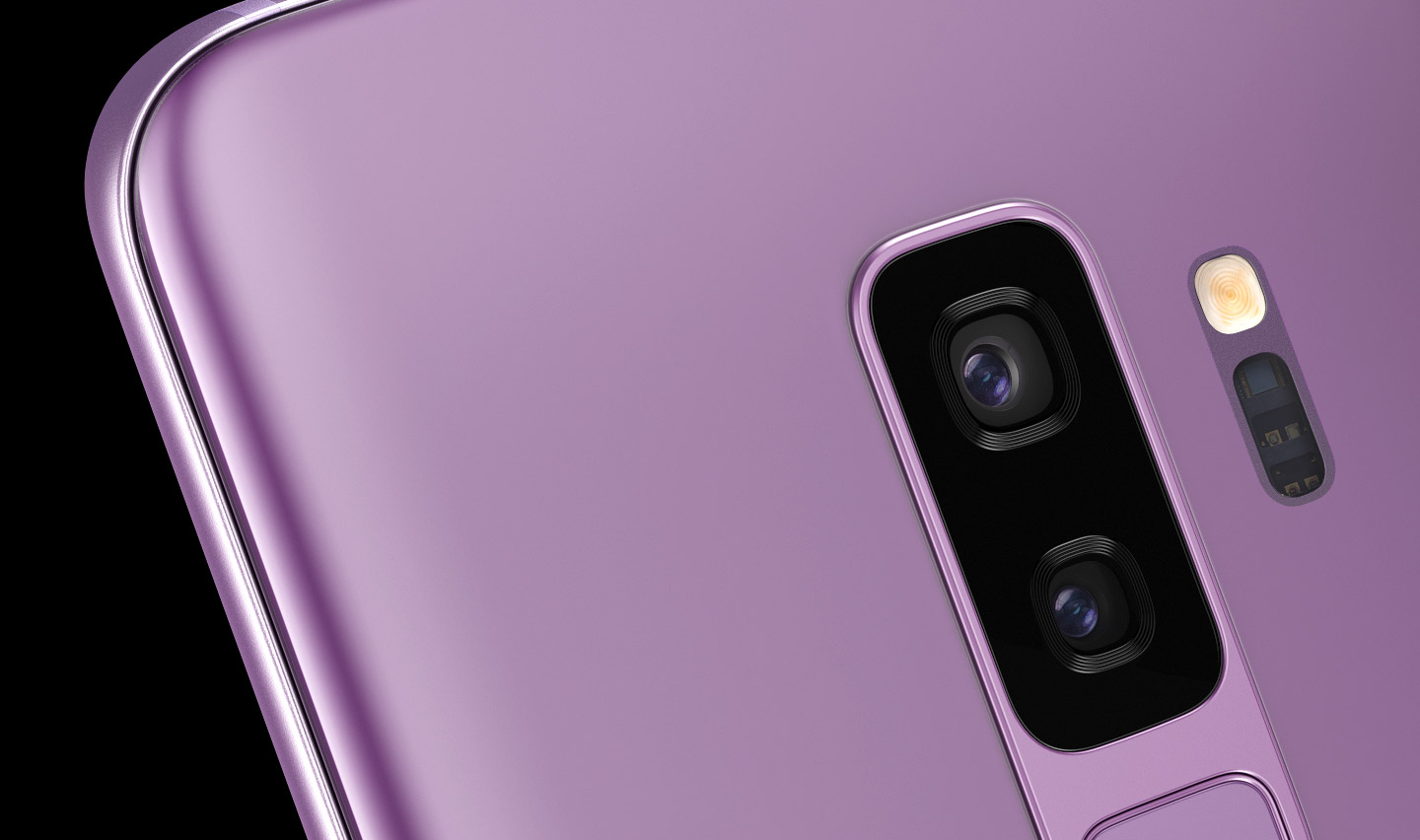 Coming back to the camera, it's the focus of this device. The 12MP camera sensor comes with a mechanically adjustable variable aperture setup — f/1.4 lens for 28 percent more light in dark conditions and f/2.4 lens for outdoor shooting. Right from the camera app, you can switch between the two apertures with ease. Samsung says that its speedy dual-pixel camera can combine up to 12 distinct images into one top quality picture. But the most promising advancement seems to be in the aforementioned dual aperture feature, which Samsung says approximates how the human eye works. The larger of the two models, the S9+, gains a second rear camera and both phones promise to perform better in low-light thanks to a dual-aperture lens system.
Another highlight feature of S9's camera is the Super Slow-Mo video. Compared to standard 240 FPS, S9 records at 960 FPS for 4-times slower videos.
Samsung has also introduced iPhone X-inspired AR Emoji. The working is as expected–the camera scans your face for creating a detailed map of your face and uses the same for creating the 3D character.
https://youtu.be/5_-NKRVn7IQ
Specification of Samsung Galaxy S9 and S9+
Snapdragon 845 / Exynos 9810 processors
4GB/6GB RAM
5.8/6.2-inch QHD Super AMOLED screen
64GB internal storage (expandable)
3,000/3,500 mAh battery
12MP Dual rear camera with adjusting aperture
Stereo speakers
Retina Scanner
AR Emoji
The price of Samsung Galaxy S9 is MRP: 87,900 and S9+ is MRP: 99,900/-