iPhone 7 and iPhone 7+, the most-awaited and criticized iPhone till date is finally launched, along with the Apple Watch Series 2 and a set of wireless headphones called AirPods. This new generation of iPhone's features a waterproof aluminium body, new pressure-sensitive home button, new dual-camera setup and as rumoured no headphone jack. The launch event took place at the Bill Graham Civic Auditorium in San Francisco.
https://www.youtube.com/watch?v=O4tZeL9br_o
The biggest change that is made with iPhone's of this year is the removal of the headphone jack, they are widely used by a large group of peoples around the world, almost all forms of audio-producing electronics have been using this port for a long time. But, people can use the lightning port to use headphones to do these special headphones are needed. However, Lightning connector headphones and a Lightning-to-analogue adapter will be included with the new iPhone.
Schiller said: "Apple EarPods are the most popular headphones in the world. Now we're moving them to Lightning. Why? Because it provides digital audio, power, and many other advantages that are simply not possible over an analogue connection."
Apple also announced a new set of its EarPod, called AirPods without cables, which hopefully will ease the transition from the headphones port. AirPods will cost $170 and will be available from late October.
Performance and Battery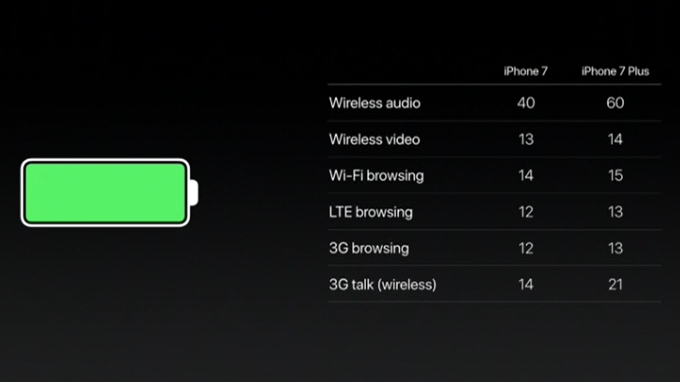 As per the Apple rituals, they have included all new processor on iPhone 7 and 7+ by replacing previous A9 chip on iPhone 6S with the all-new A10 chip. With the new quad-core A10 Fusion processor, Apple claims to have 120 times the performance of the original iPhone. And Apple says it will also extend battery life through improved power efficiencies, which will result in 2 hours more battery life than iPhone 6S.
Display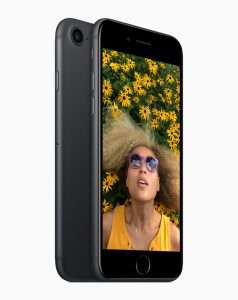 iPhone 7 has a resolution of 1334 x 750 and iPhone 7+ has 1920 x 1080 with 4.7 inches and 5.5 display. The new iPhone models come with a 25 per cent brighter display with a wider colour gamut and 3D touch display.
Design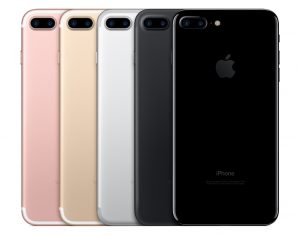 The latest iPhone models will be available in two new colours: (matte) black, jet (glossy) black, in addition to gold, silver, and rose gold, seen earlier. The new design has some visual tweak, they have hidden the antenna lines which were visual on iPhone 6. This time the iPhone has got the  IP67 standard certification which means now the iPhone is waterproof and dustproof. The iPhone 7 and iPhone 7 Plus also features a redesigned home button which is now solid-state and force-sensitive. It uses Taptic vibrations instead of a physical click, just like the trackpad on the latest MacBook and MacBook Pro models.
Camera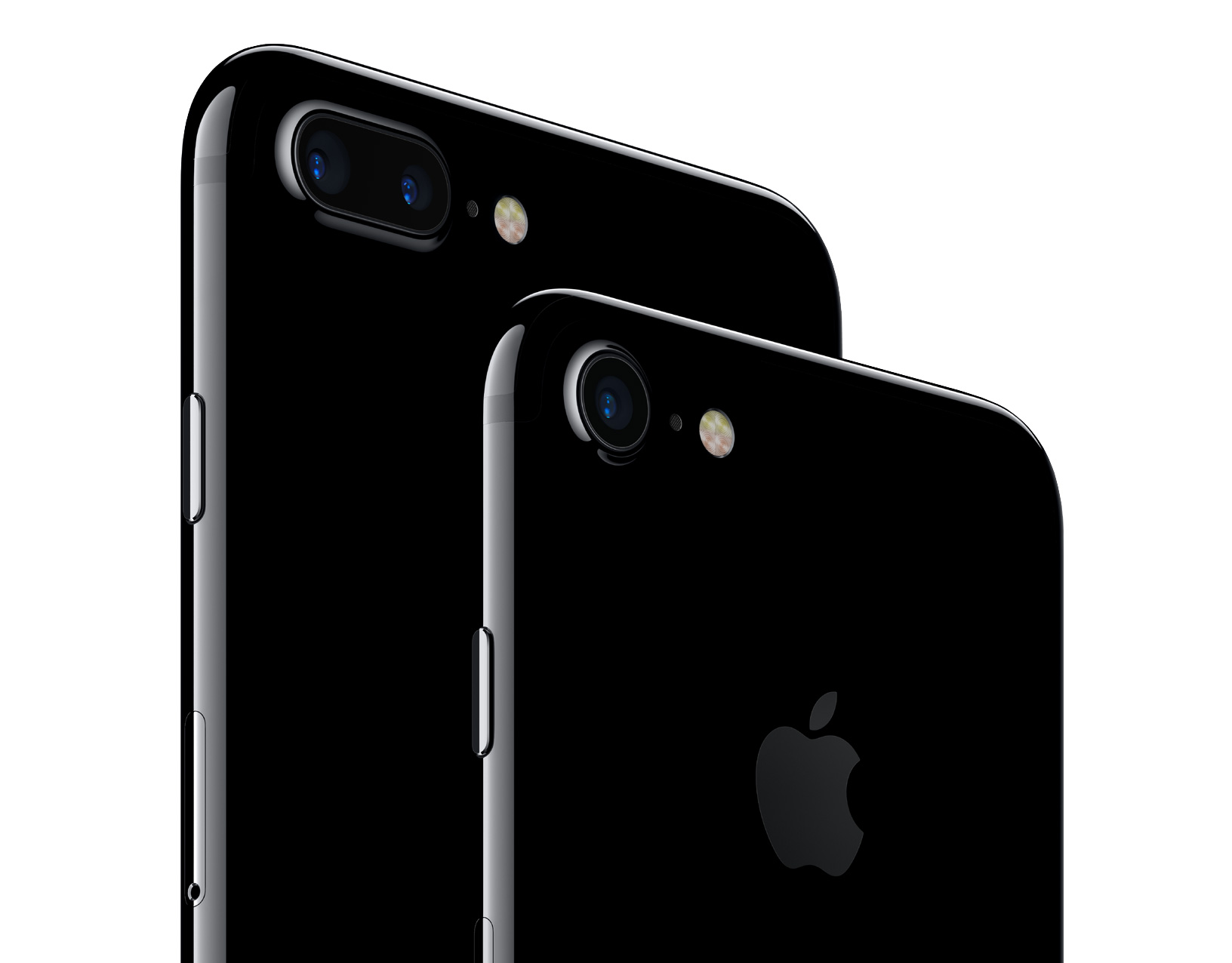 The camera department has some improvements, with the iPhone 7 getting optical image stabilisation (OIS). There's a new 6-element f/1.8 aperture lens with a 12-megapixel sensor and quad-LED with True Tone Flash. The front camera is upgraded to new 7-megapixel. The newest iPhone models come with a new image-processing engine, which, Apple claims to delivers better pictures and faster shutter speed.
The iPhone 7 Plus packs in the widely rumoured dual rear camera setup – one 56mm telephoto lens and the other wide-angle lens. The bigger iPhone is also capable of 2x optical zoom, with total zoom up to 10x.
The speakers in iPhone 7 and iPhone 7 Plus are stereos – one at the bottom, and one at the top, and twice as loud as their predecessors
In the US, the iPhone 7 starts at $649 (approximately Rs. 64,900) for the new 32GB entry-level variant, doing away with the 16GB model, while the iPhone 7 Plus starts at $769 (approximately Rs. 76,900) for same 32GB storage. Apple has also doubled the storage variant on other models, with 128GB and 256GB models. Pre-orders open this Friday in select countries and the new iPhone models will ship in these regions on September 13.
Specifications of iPhone 7
4.7-inches Retina HD Display
Apple A10 Fusion C 64bit SoC with M10 motion coprocessor
Storage 32/128/256 GB, 2 GB RAM
IOS 10
Primary Camera 12MP OIS f/1.8, 7MP HD secondary camera.
LTE up to 450 Mbps
New Stereo Speakers
New 3D pressure touch Home Button
IP67 certification, Water and Dustproof
Specifications of iPhone 7 +
5.5-inches Retina FullHD Display
Apple A10 Fusion C 64bit SoC with M10 motion coprocessor
32/128/256 GB, 3 GB RAM
iOS 10
Dual-Camera 12MP LensOIS (rear) f/1.8, 7MP secondary camera
LTE Advanced up to 450 Mbps
Stereo Speakers
New force touch Home Button
IP67 certification, Water and Dustproof
iPhone 7 and iPhone 7+ will take some time to be available in Nepal.